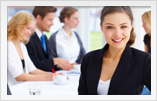 Welcome
We are one of India's most advanced product development and embedded engineering firms. With deep expertise in RF, digital, analog, embedded software, sensors, imagers, mechanical engineering, and application software, and a culture of innovation, we are able to meet challenging requirements. We have mastered nanosecond timescales and microampere power management, leading to game changing products in many domains.


Founded in 2006 by former Fortune 500 and Global 2000 executives, we are able to understand our customers' business needs and deliver high quality and cost effective solutions. We have a state-of-the-art engineering labs to rapidly develop products and we offer both turnkey and joint development models to meet your business requirements.
Solutions & Services
Product design and development

Embedded hardware, firmware, and software

Advanced RF designs up to 18 GHz

Zigbee, mesh networks, cellular, and other wireless technologies

Battery operated and ultra low power products

RF designs, specializing in UWB, DSRC, FHSS and advanced technologies

Antenna simulation, design, fabrication, and testing

Architecture design and development

Application development

Sustaining engineering services

CTO services
In-house capabilities
Our engineering labs are equipped with state-of-the-art tools required for design, development, and validation functions that help cut short our development time and ensure high quality.
Vast range of embedded development tools

Handheld application development tools

Board population and rework capabilities including BGA/LGA/0402/0204 and similar components

Oscilloscopes up to 20 GHz for direct time domain analysis

Spectrum analysers up to 40 GHz

Vector network analysers up to 26 GHz

Microwave anechoic chamber up to 40 GHz with full set of antenna, radiation, and EMC measurement capabilities

Antenna simulation and development tools

3D prototyping of plastic parts and enclosures

Mechanical design and modeling tools

Rapid PCB development and prototyping capability

Application development platforms
In addition, our ecosystem includes advanced mechanical fabricators, rapid PCB development including complex, multi-layered, impedance controlled boards, mould fabrication for plastic and metal parts, etc., making us your one-stop shop for advanced product development.